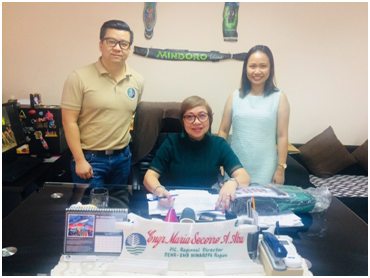 EMB-RIV-B Dir. Maria Socorro A. Abu (seated), Jeremiah Dwight Sebastian- PCAPI President (standing left) and Gretchen Fontejon- Enarle- PCAPI Vice President- External Affairs (standing right)  during the courtesy visit last October 23, 2017.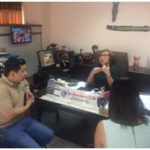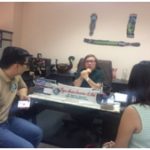 Courtesy Visit to Regional Director of EMB RIV-B
EMB-RIV-B Regional Director Engr. Maria Socorro A. Abu cordially accommodated representatives from Pollution Control Association of the Philippines, Inc. (PCAPI) – National headed by Mr. Jeremiah Dwight Sebastian and Ms. Gretchen Fontejon- Enarle during the courtesy visit last October 23, 2017 at the EMB CALABARZON Office, Roxas Blvd. Manila.
One of the highlights of the meeting was the discussion on the revival of the PCAPI RIV-B Chapter that became inactive due to some people and organizational constraints. According to Director Abu, a re-organization of the Chapter was already conducted. In fact, they have already started conducting trainings in collaboration with a local company to augment the training needs of the newly designated PCOs in the region. She also said that there will be no issue in the PCO Accreditation provided that the training was conducted by an accredited training institution.