Participants of the roundtable discussion on the 3rd revision of the Priority Chemical List (PCL)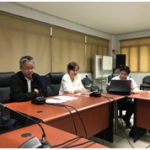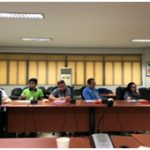 Public Consultation on the 3rd Revision of the Priority Chemical List (PCL)
The Environmental Management Bureau (EMB) of the Department of Environment and Natural Resources (DENR) conducted a consultative meeting on 17 October 2017 at the EMB Conference room A, Air Quality Management Training Center (AQMTC) Bldg., DENR Compound, Visayas Avenue, Quezon City.
Chemicals proposed to be added to the 48 chemicals listed in the DAO 2005-27 Revised Priority Chemical List was presented by Ms. Teresita Corpuz of Terecor Consultancy.  In the 1st consultation last November 2016, there were about 13 chemicals proposed to be added to the current PCL and 42 chemical substances from the Classification of High Volume Chemicals (HVCs) during the 2nd consultation conducted last February 2017.
The criteria used in nominating chemicals to PCL were based on the GHS Hazard Classification of the Acute Toxicity, Germ Cell Mutagenicity, Carcinogenicity, Toxic to Reproduction, Persistency / Bioaccumulation aligned to the current criteria stated in the DAO 29 Title II.