TRENDING COURSES
Your chance to be a trending expert in IT industries and make a successful career after completion of our courses.
BOOKS & LIBRARY
Masterstudy is one of the world's busiest public library systems, with over 10 million books, movies and other items to borrow.
CERTIFIED TEACHERS
Get professional education and reliable consultation by our team of certified teachers and instructors.
CERTIFICATION
Upon successful completion receive a certificate showing your achievement for completing one of our rigorous classes.
CENTER ACHIEVEMENTS
Here you can review some statistics about our Education Center
RECENT POSTS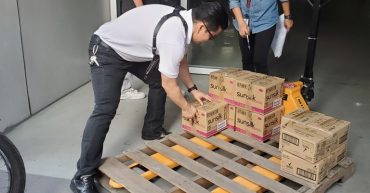 PCAPI Donates for Victims of Typhoon Rolly and Ulysses
Last November 2020, strong typhoons Ulysses and Rolly have destroyed parts of Luzon. Catanduanes was one of the most severely affected areas struck by Typhoon Rolly while Cagayan Valley (Region II) by Typhoon Ulysses. Heavy rainfall brought by these typhoons have caused massive flooding in these areas. These calamities have brought depression to many people […]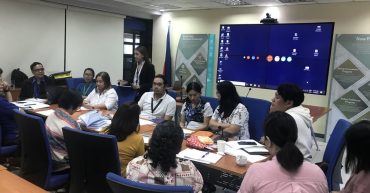 Focus Group Discussion (FGD) on Plastic Wastes Management
Plastic waste is one of the major problems locally and globally. As a matter of fact, in a 2015 report on plastic pollution by the Ocean Conservancy charity and the McKinsey Centre for Business and Environment ranked the Philippines as the third-largest source of discarded plastic that ends up in the ocean, behind two other […]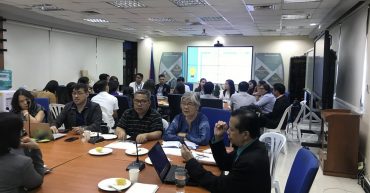 Focus Group Discussion (FGD) on Toxic and Hazardous Waste- Mercury Management
The Philippine Council for Industry, Energy and Emerging Technology Research and Development (PCIEERD) of the Department of Science and Technology (DOST) has included Toxic and Hazardous Waste- Mercury Management in its priority areas in 2021. According to PCIEERD, they intend to create research and development plan on how to address issues in the Minamata […]
STAY TUNED

WITH US

Subscribe now and receive weekly newsletter with educational materials, new courses, interesting posts, popular books and much more!
GET THE COACHING TRAINING
BY
ADAM JONES FOR FREE
It's limited seating! Hurry up
Sophia Loren
Actrice
Vous devez profiter de la vie. Toujours être entouré par des gens que vous aimez, les personnes qui ont une conversation agréable. Il ya tellement de choses positives à penser.
Anna Fry
JAVA programmer
The MBA course has given me the confidence to move ahead in my career. It gave me the opportunity to step back and reflect on what I do, how well I do it and where I can improve together with the toolkit to progress.
Abigail Johnson
Designer
I couldn't imagine myself settling down so quickly in the "Masterstudy" Educational Center without the knowledge and experience that I gained through the Foundation Program
Roberta Theon
CEO, Techtonic Inc.
When I commenced the programme, I gave myself one year to challenge my thinking, change my outlook and choose my next step. This could not have been achieved without the remarkable opportunities and strategic tools afforded to me.