Committee on Ecology Meeting for House Bill 4922 & 5915
June 7, 2018

Posted by:

pcapi_shopmanager

Category:

Uncategorized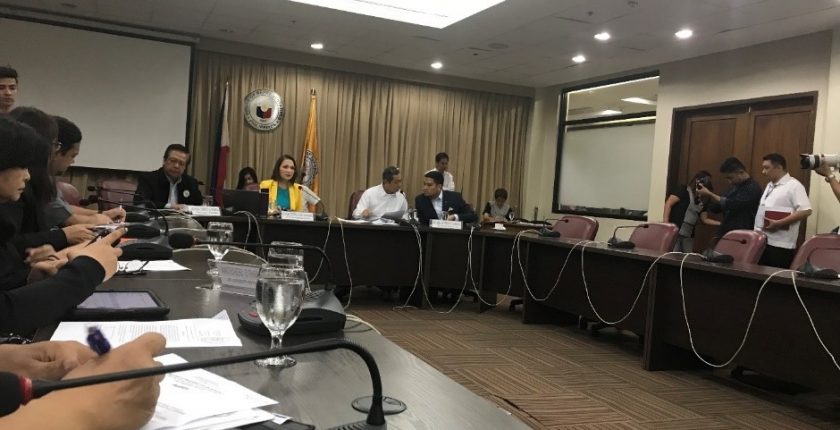 Committee on Ecology Meeting for House Bill 4922 & 5915
May 16, 2018
 The Pollution Control Association of the Philippines, Inc (PCAPI) attended the meeting with the Committee on Ecology last May 16, 2018 together with different related industries, Non-Government Organization (NGO's) and interested group. The house bill discussed were the following:
      House Bill (HB) 4922 –Beverage Container Act; and
     House bill (HB) 5915 –Rewards/incentives for RA 9003 for LGU
 The committee was presided by the Chairperson on Committee on Ecology Hon. Estrellita Suansing, together with the Congress Committee on Ecology Hon. Alfred Vargas, Hon. Enrico Pineda, Hon. Michell Antonio, Congressman Lopez and Hon. Baby Arenas.
 Congressman Enrico Pineda was appointed as chairman of the Technical Working Group (TWG) for HB 4922. All interested group present were ask for submission of their respective position papers for this bill. PCAPI National was represented by Engr. Fernando R. Ramos, VP-Chapter Development and Mr. Jeremiah Dwight Sebastian, President.