Public Consultation on the 3rd Revision of Priority Chemical List (PCL)
June 7, 2018

Posted by:

pcapi_shopmanager

Category:

Uncategorized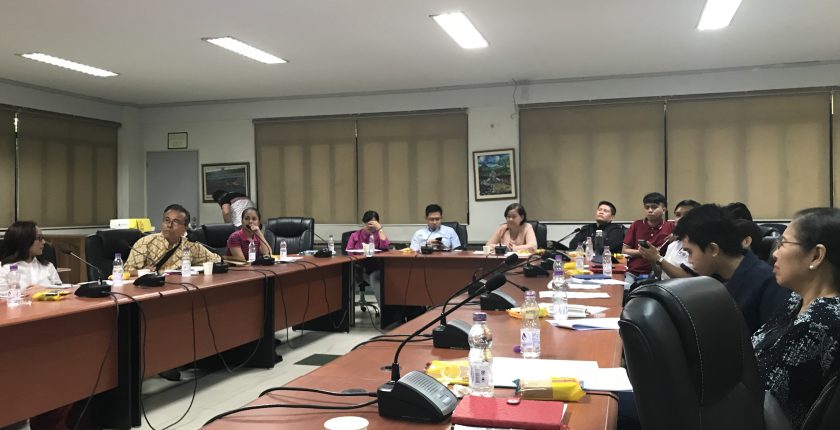 Public Consultation on the 3rd Revision of Priority Chemical List (PCL)
May 29, 2018
           The Department of Environment and Natural Resources- Environmental Management Bureau (DENR-EMB) conducted the 3rd public consultation on the proposed revision on PCL last May 29, 2018 at the AQMTC Bldg, DENR Compound, Visayas Ave. Diliman Quezon City.
            A total of fifty one (51) chemicals from the list of High Volume Chemicals (HVCs) were evaluated based on their hazard classification for inclusion in the PCL. Hazard classification results were taken from Japan- National Institute of Technology and Evaluation (NITE) and EU- European Chemicals Agency (ECHA).
Assessment of PCL chemicals not only includes the primary criteria such as toxicity which meets any of the following criteria: acute lethality, chronic or sub-lethal toxicity, teratogenicity and carcinogenicity, but also includes persistency and bioaccumulation.
The stakeholders, industry, academe, government agencies and non-governmental organizations (NGOs), were given two weeks following the public consultation to submit position papers on the proposed revision of PCL.