1st NCR Airshed Governing Board General Assembly
October 8, 2019

Posted by:

admin_pcapinational

Category:

Uncategorized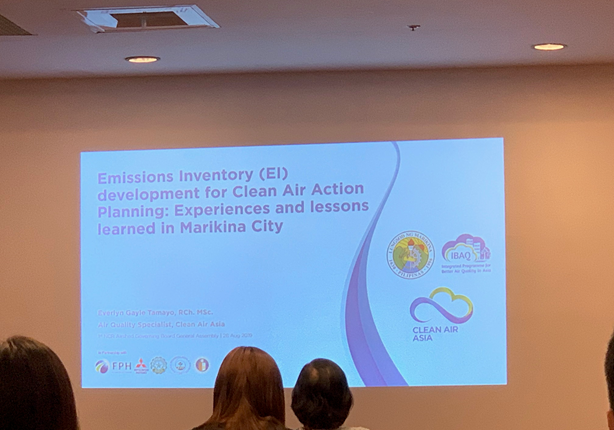 The Pollution Control Association of the Phils., Inc. (PCAPI) National represented by Engr. Emmanuel Altarejos (Treasurer) and Mr. Jeremiah Dwight Sebastian (VP-External Affairs) attended the 1st NCR Airshed Governing Board General Assembly last August 28-29, 2019 held at the ACE Water Spa in Pasig City.

The two-day activity was organized by EMB NCR headed by Atty. Domingo Clemente. Most participants were from the local government units of NCR. The compliance of business industries and other concerned parties on attainment and non-attainment area, motivated the LGUs as to their roles and responsibilities in the implementation of the Clean Air Act has been discussed and reminded them on their functions as member of the NCR Airshed Governing Board. Accomplishments of the NCR Airshed Governing Board as to the implementation of their programs and plans for 2018 to date has been assessed also during the activity. Some local government units like Marikina presented their emission inventory. According to  Atty. Domingo Clemente, there will be a summit for the governing airshed in November.

Our participation on the said event will enlighten and help us  achieve a more effective air quality management by establishing a system of planning and coordination including a common action plan.