PCAPI National participates in the 34th International Coastal Cleanup (ICC) Day
October 10, 2019

Posted by:

admin_pcapinational

Category:

Uncategorized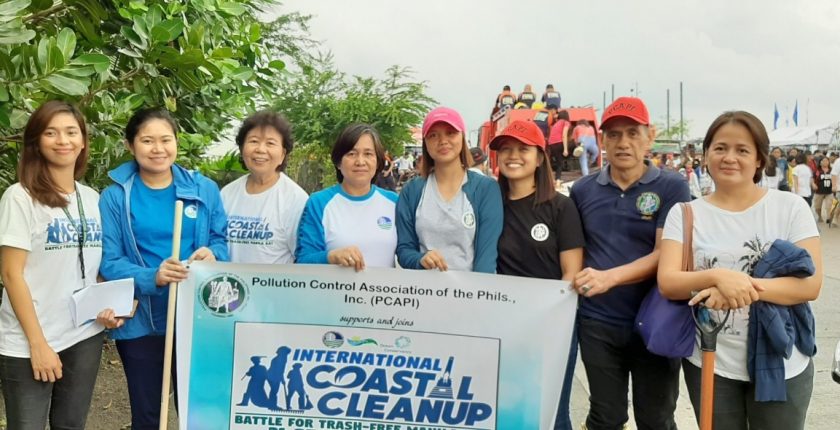 The Pollution Control Association of the Philippines, Inc. (PCAPI) National participated in the International Coastal Cleanup last September 21, 2019. Department of Environment and Natural Resources (DENR) – National Capital Region (NCR) spearheaded the massive clean-up at Baseco in Tondo, Manila to mark the celebration of 34th International Coastal Clean-up (ICC) day with the theme: "Battle for Trash-Free Manila Bay".
To make the Baseco clean-up site more effective, it was divided into two blocks:

Block 1 Gasangan (Baseco Beach) which were handled by LGU Manila and its volunteer partners; and
Block 2 Aplaya which were handled by DENR, MMDA and other mandamus agencies including private partners-volunteers
The event was also participated by different schools/universities, private companies and environmental organizations. Trashes collected were recorded in the Trash Collected Form provided to each participant or group. The data or information will determine the gravity of solid waste pollution of the specific site.

It was seen after the clean-up that large quantity of trash was collected and at least make the Baseco look better as the efforts of every volunteer who participated can save the marine lives as well as the people living near the area. A true "Bayanihan para sa Malinis na Karagatan".