2019 INTERNATIONAL CLIMATE AND ENVIRONMENT FAIR (ICEF)
October 23, 2019

Posted by:

admin_pcapinational

Category:

Uncategorized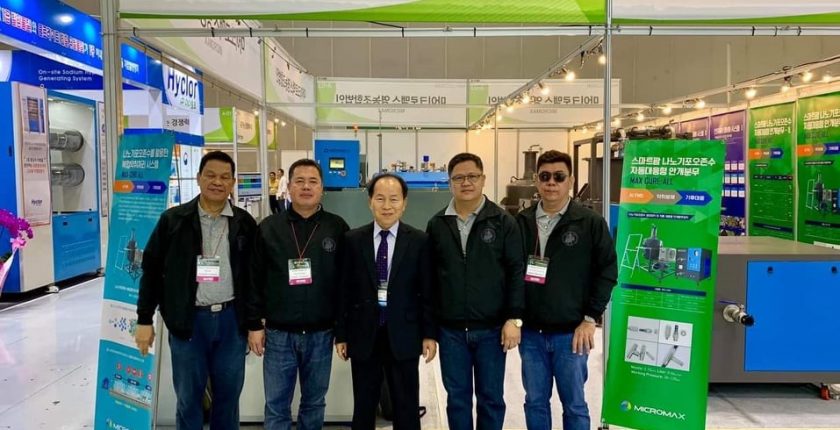 Pollution Control Association of the Phils., Inc. (PCAPI) national joins the International Climate & Environment Fair (ICEF) 2019 last September 3-5, 2019 held at Kimdaejung Convention Center, Gwangju Metropolitan City, South Korea. PCAPI National was represented by VP-Internal Joseph Dinglasan, VP-Chapter Development Engr. Fernando Ramos, P.I.O. Rogelio Dela Paz Jr. and Adviser Engr. Benjamin Gregorio. ICEF is an annual event and engages the participation of different environmental organizations, both the public and private sectors, from different countries. Some of the highlights of the event involve exhibit of traders' booth selling products and showcasing the products and the technologies they used or adopted.
PCAPI representatives also joins the opening ceremony together with the key officials in Gwangju, South Korea. The exhibit integrates the exposure of the buyers through one-on-one interviews with the owners and/or its sales representatives. To facilitate language barrier, an interpreter is assigned for every buyer. The ultimate objective of the environmental fair is to get sales out of this activity.

Another significant impact the event provides to attendees, especially to the 'buyers', are provision of walls promoting its respective business activities.
PCAPI was able to establish connection from our counterpart organization based in South Korea which will be a potential partner for exchange of information, ideas, technologies and other environment related activities. PCAPI was able to see the latest products and technologies in South Korea which we may adopt, e.g. some of the exhibitors claimed it can address some of the parameters which were added in DAO 2016-08.